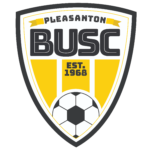 Futsal is the small sided version of soccer that is credited with developing many of the world's top players including Neymar, Ronaldo, and Messi. In Brazil, most of the top academies train almost exclusively at futsal until u11. On top of its developmental positives, futsal is simply tremendous fun. Playing soccer on dimensions roughly the size of a basketball court means more dribbles, passes, and shots. And isn't that what it's all about? Fun!!
CCS is an exclusive series of futsal tournaments. It comprises 24 elite clubs in the United States. In the Bay Area this includes Force, Mustang, and Ballistic. This exclusive series of elite tournaments (Regional, National, World) involves training 1x per week from Aug-July. Twenty-four of the nation's top programs compete for the right to play in a fourth tournament, the World Futsal Cup, held in Spain each December. Tryouts are held in August at u9, u11, u13, u15. All training led by director, Rob Bell. 
The international competition is unique to United Futsal. Clubs such as FC Barcelona and Santos FC compete in their events. CCS members that win the National event are awarded an expense paid trip to the World Futsal Cup in Spain. CCS members also have exclusive access to the World Championships each July in Orlando. 25% of the field is teams from Brazil.
"Bulldogs" futsal is one of the few clubs in the nation that teaches the 3-1 formation. Rob Bell has visited Barcelona three times to learn from FC Barcelona's top coaches. This past December his 2006 group made it to the semi finals of the World Futsal Cup along with FC Barcelona, Intelli (2x Brazilian national champ), and ProFive Academy, a highly respected club from Barcelona.
West Regional - Las Vegas - Dec 11-13
National - Orlando - July. 23-25
World - Orlando - July 26-29
1x per week, usually on a Friday (younger two age groups) or Sunday (older two age groups. During breaks in the soccer schedule, we'll look to train 2x-3x per week to prepare for tournaments.
Training
$20 per training not including possible facility rental costs. This tends to be in the $3-$6 range. We don't have a total amount set for the training due to our current Covid circumstances.
---
Tournaments
$100 United Futsal registration (includes UF gear and ball)
$1250 team entry fee per tournament (divided by number of players)
$50-$75 per player to cover coaching travel expenses
$100 for uniforms: 2 jerseys & sweatshirt (Adidas shorts/socks purchased separately if needed)
Interested In The Futsal Program?