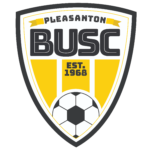 BUSC's registration process will be open from March until August 1.
Beginning August 1, there will be a $150 late registration fee and players will be added on a space-available basis.*
*late registration fee for U5 and U6 is $50.
---
The registration process will require online payment and the electronic submission of your child's proof of birth document (birth certificate, passport, PR card, etc.). If your child played on a BUSC recreational team last fall or for a BUSC competitive team this past fall or current spring season, you are exempt from this requirement.
---
NOTE: Failure to upload a birth document as needed may result in your child's placement on a team being delayed or denied.
All families with a completed, paid registration will receive notice of your son's placement on a team and the team schedule in early-mid August when the coach reaches out to team members.
---
No team or schedule info for U9 and older teams will be available until early mid-August.
The U5 and U6 programs are on Saturdays only. The U7 program practices on Tuesday evenings and plays on the weekends. The U8 program practices on Wednesday evenings and plays on the weekends. All other age groups' training times are selected by the volunteer coaches of those teams.