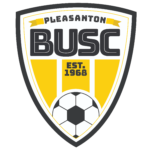 This spring, BUSC will be having a Rec Spring Friday League. The Spring Friday League will focus on the one thing we have not had in over a year: GAMES! We will play round robin games based on the number of participants and teams. We will adhere to the latest COVID protocols and will share those as we get closer to the start date.
BUSC's Winter Soccer Academy (WSA) provides an opportunity for players to get out during the Winter months and continue to train with other players and BUSC staff.
Players at WSA are grouped by age and ability and spend their sessions focusing on skill development and small-sided games. The program is designed to help improve skill for recreational players and to increase time with the ball, building confidence and soccer knowledge. This is a great opportunity for players to continue building their skill between one recreational season and the next.