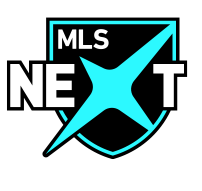 Credential:
USSF "A" Coaching License
NSCAA Premier Diploma
Former NSCAA National Staff Instructor
BS United College of Barrington at Gordon
Coaching Experience:
Stanislaus State Head Coach 11 years
MLS San Jose Earthquakes U-23 PDL Head Coach 2014
Oregon State University Head Coach 10 years (PAC-12 Coach of Year 2002)
Creighton University Assistant Coach 4 years
USYSA Region II U-23 Region Champions
Nebraska State Director of Coaching & Player Development
Nike Colorado Rush Director of Coaching
Playing Experience:
Why BALLISTIC UNITED?
I am excited to be a part of the growth in Ballistic United's Academy program and its ascension to a top non-MLS club in the country.  I have enjoyed working with the Academy coaching staff and appreciate the club's professional approach.