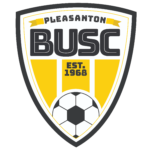 Cost of Program
For Fall 2022, costs are $50 – $356, depending on age group. For registrations prior to June 1, an early bird discount of $75 will be applied.  An additional $150 late registration fee will be added for registrations completed after August 1.
The player registration fee must be paid in full in order for your son to be considered for placement on a team. If payment is not received by August 1, a late registration fee will be added and team placement will occur on a space-available basis.
Fall 2022 Season Fees
2018 (U5) Birth Year Fees: $50

2017 (U6) Birth Year Fees: $100
2016-2015 (U7-U8) Birth Year Fees: $331
2014-2013 (U9-U10) Birth Year Fees: $346
2011-2003 (U11-U19) Birth Year Fees: $356
Fees include a $25 pre-paid raffle ticket for a grand prize car or cash to be drawn at the Orange & Gold Gala in the Fall. Each player will receive a raffle ticket at the start of the season, which can then be sold or the family can enter themselves in the raffle (pre-paid). Additional tickets will be available to sell in order to win great incentive prizes!
For age groups U7 and up, a $50 volunteer fee is included in your registration, as well as the fundraising raffle pre-pay cost above. To receive a refund of the volunteer fee, watch for volunteer opportunities through your team (only 1 coach, 1 assistant coach receive the volunteer fee per team) or through the Club (assisting at tournaments, etc.). There are many opportunities throughout the year.
Estimated at $40 per player, to be paid to your team's manager. Costs may be less for older age groups not participating in the opening day parade.
These fees are used by the team's manager to cover some or all of the following: Purchase of a team banner for the Opening Day parade, team costumes and accessories for the Opening Day parade, printing of players' names on the back of their jersey(s), end of year team party, and end of year thank you gift for volunteer coaches.