COVID-19 Updates and Resources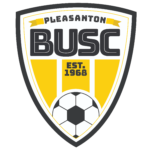 BUSC Return to Play Procedures
Dear BUSC Community,
As we all deal with the delta variant-driven resurgence of COVID-19 cases in our community and beyond, the BUSC BoD would like to take a few minutes of your time to review the current Alameda County 'blanket' Health Orders regarding quarantine and isolation that we are required to follow.
If your player is designated a close contact, and is..
Fully Vaccinated
(i.e., at least two weeks post last dose of vaccine):
 - no quarantine is required, so activities may continue without interruption
 - closely monitor for symptoms for 14 days
 - CDC now recommends getting tested 3-5 days after exposure
- the order requires 10 full days of quarantine, starting with the day after the last point of contact
- no in-person activities are permitted during the quarantine
- the quarantine can be shortened to 7 full days by a negative test taken on Day 5 or later
- schools operate under a special guidance for K-12 and for school attendance, additional types of modified quarantine are possible, but this doesn't apply to extracurriculars or sports (see County's flowchart for schools)
Regarding the definition of "close contact":
 - Close contacts are people who were either (a) living within the same household, or (b) within 6 feet for more than 15 minutes total, with a person who is positive (or likely positive, see isolation order) for COVID-19
 - The time window for determination of contact begins 48 hours prior to first symptoms or positive test, whichever comes earlier
 - 'Contacts' of contacts do not have to quarantine (e.g., brother of a child who was designated a close contact by their school)
 - Note - if your child is deemed to have had a close contact by their school, BUSC will accept this determination
 - Note - BUSC considers a game or practice a "close contact" event by default
If your player is diagnosed or determined likely to have COVID-19, he must immediately isolate:
 - for at least 10 days since initial symptoms or positive test, whichever is earlier, AND
 - fever must be gone for at least 24 hours without medications before exiting isolation
Please contact the BUSC Health Officer, TJ Carrothers, at health@busc.org with any questions.
---
Other Resources
CalNorth Return to Play Guidelines (Rec Soccer)
https://www.calnorth.org/return-to-play
---
NorCal Premier FAQs on 2020-21 Season
https://docs.google.com/document/d/1yT2IIcnFOn05110N8224Uzba-v10HZhVkHwl48MLwXM/edit
---
US Youth Soccer Return to Activity Resources:
www.usyouthsoccer.org/resources/return-to-activity-resources
---
US Soccer Play ON Recommendations:
www.ussoccer.com/playon/guides/phase-1-grassroots
---
CDC Guidelines:
www.cdc.gov/coronavirus/2019-ncov/index.html
---
California State Guidelines and Information
---
Alameda County Guidelines and Information
https://covid-19.acgov.org/index
---
Pleasanton City COVID-19 Information
https://covid19.cityofpleasantonca.gov/index.html
---
California Guidance on Youth Sports
https://files.covid19.ca.gov/pdf/guidance-youth-sports--en.pdf
---
California Guidance on Limiting Gatherings/Travel
https://www.cdph.ca.gov/Programs/CID/DCDC/Pages/COVID-19/Travel-Advisory.aspx
---
California Guidance on Implementing Quarantine and Isolation
https://covid-19.acgov.org/isolation-quarantine