COVID-19 Updates and Resources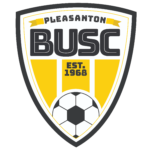 BUSC COVID-19 PROTOCOL
(Updated July 1, 2022)
Dear BUSC Community,
BUSC has updated its COVID-19 protocol in line with the current (July 1, 2002 for quarantine; January 10, 2022 for isolation) Alameda County 'blanket' Health Orders regarding quarantine and isolation that we are required to follow. In these, Alameda County has aligned with the recently updated California Guidance (Alameda County Guidelines), but has a few additional requirements.
In summary:
Minimum isolation time is 5 days
(*Changed on July 1*) If exposed, you do NOT have to quarantine if you don't have symptoms (even if you are unvaccinated).
Tests are recommended for use in exiting isolation, and these can be over-the-counter tests. A PCR test is not required.
Everyone who is exposed to someone with COVID-19, or tests positive themselves, is asked to wear a well-fitting mask around others, especially indoors, for a total of 10 days.
The following is a summary of the Alameda Health Orders and California Guidance. (Links to source documents are below)
If your player is tests positive or is likely to have COVID-19 based on symptoms:
he must** stay home (isolate) for at least 5 days since initial symptoms or positive test, whichever is earlier,
isolation can end after day 5 IF symptoms are resolving/resolved AND there is no fever
if ending isolation after day 5, one negative test on day 5 or after is recommended but not required
without a negative test, isolation is recommended to be continued through day 10
isolation should be continued as long as fever is present
mask around others for 10 days, especially indoors
(** the requirement to isolate applies regardless of vaccination status, previous infection, or lack of symptoms)
For players returning to play after a case of COVID-19, we refer you to the relevant Guidelines from the American Academy of Pediatrics: American Academy of Pediatrics Guidelines
Please contact the BUSC Health Officer, TJ Carrothers, at health@busc.org with any questions.
---
Key Links
Alameda Health Officer Orders
Isolation (Jan 10, 2022):
https://covid-19.acgov.org/covid19-assets/docs/hoo/20-05g-blanket-isolation-eng.pdf
Quarantine (July 1, 2022):
https://covid-19.acgov.org/covid19-assets/docs/hoo/20-06s-blanket-quarantine-eng.pdf
California State Guidance on Isolation and Quarantine
(Updated June 9, 2022)
https://www.cdph.ca.gov/Programs/CID/DCDC/Pages/COVID-19/Guidance-on-Isolation-and-Quarantine-for-COVID-19-Contact-Tracing.aspx#
CDC Guidelines
(Updated August 11, 2022)
https://www.cdc.gov/mmwr/volumes/71/wr/mm7133e1.htm?s_cid=mm7133e1_w
CDC Quarantine and Isolation 
https://www.cdc.gov/coronavirus/2019-ncov/your-health/isolation.html
CDC Exposure
https://www.cdc.gov/coronavirus/2019-ncov/your-health/if-you-were-exposed.html