Registration/League Apps Help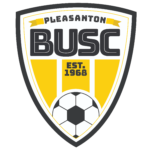 ACCOUNT CREATION: FAMILIES NEW TO BUSC
Create a new family account if you the last time your player was with BUSC was BEFORE the 2017-18 season. PLEASE NOTE that ALL information you enter during  account creation should be an ADULT FAMILY member's information NOT the player's information. Once the account is created, you can add children and other adult family members to the family profile. There should only be one family account, but there can be multiple adults (with separate logins) inside the family account.
PROBLEMS UPLOADING FILES?
First, be sure you are not using Internet Explorer as your browser.  LeagueApps is not compatible with IE. We recommend Chrome or Safari as alternatives.
HELP! MY FILES ARE TOO LARGE TO UPLOAD!
If your files will not upload, they are probably too large. Below are two ways you can fix this.
Reduce the size of your PDF file using Adobe Acrobat. The free version will still be able to do this for you.

Open your file in Adobe Acrobat. Once the file is open, in the top menu bar go to File–>Save As
A new dialogue box will open. Here you will click the box for "Reduce File Size" and choose the location you want to save the new file.
Once you choose a location, a new dialogue box will open. Where it says "Format," use the dropdown to select "Adobe PDF Files, Optimized" and click "Save."
Upload new file!

Reduce the size of any file by opening the document and taking a screenshot on your computer. Once you have done this, it is best to open the file, and use the top menu bar File–>Save As and then choose jpeg or jpg for your file type. The upload your file!