Registration/League Apps Help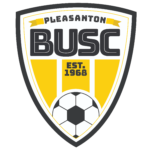 ACCOUNT CREATION FOR NEW MEMBERS
PLEASE NOTE that ALL information you enter during  account creation should be an ADULT FAMILY member's information NOT the player's information. Once the account is created, you can add children and other adult family members to the family profile. There should only be one family account, but there can be multiple adults (with separate logins) inside the family account.
LOGIN HELP FOR EXISTING MEMBERS
If you have had a LeagueApps account with BUSC previously and are having trouble logging in, please DO NOT create a  new account. Use the password reset option, and if that doesn't work, email ballistic@busc.org for assistance.