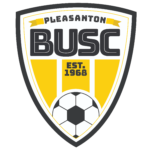 Competitive soccer at BUSC is made up of two different programs: Premier/Elite (or Youth Development Program at the U8 age group) and Select.
Order of Teams: MLS NeXt (U13-U19 only)-->Premier-->Elite 1-->Elite 2-->Elite 3
Select teams vary by team in terms of the level at which the team plays. There are times when players who could play with our Premier or Elite 1 teams choose the Select program due to its shorter duration and compatibility with scheduling for multi-sport athletes. These teams can play at levels similar to our Elite 1 teams.
It is very common for an Elite 2 team and a Select team to be similar in level, with the difference being the preference of half-year or full-year program. Other times, a Select team is a true entry point for players just moving beyond the recreational level and looking to challenge themselves at new levels. These teams may play at a level lower than the Elite 2 team in the age group.
NOTE: There is not a Select program for the U8 age group.
Formation of Select teams is dependent upon interest and number of players ready for the step into competitive soccer. While over the past few years, teams have regularly formed in our younger age groups (U9-U13), we can never guarantee that a team will form.
Team Placements are required for all competitive teams and typically occur in May. Evaluations may continue throughout the year for interested players if there are open roster spots within an age group.
BUSC is a community soccer club with a competitive portion of the club. We will be holding evaluations and placements for our current players as well as recreational players, within BUSC and players from other clubs in the area. During this time period if you are a current player at BUSC, you will always have a spot on a team unless we don't get enough players to form a team. The players have been evaluated throughout the year. They may stay with their team or be moved to another team depending on how they have played during the season.
To improve skill, to have fun, to compete.
Licensed, professional coaches
Varies by program. Premier/Elite and YDP teams begin mid-July and end their seasons in late April or early May. Select teams begin mid-July and most end in November or December. Some older Select teams may play into the Winter for State Cup.
Frequency: 2-3 times per week, dependent on program and age group.
Length:  60-90 minutes.
Varied. Schedules are not typically known in advance of players being placed on teams and can change over the course of a season as BUSC's field allotment changes from the City of Pleasanton.
Typically, Premier/Elite teams compete in NorCal's Fall and Spring Leagues, various tournaments, and State Cup.
Select teams typically compete in NorCal's Fall League, tournaments, and State Cup.
The U8 YDP competes in several playdates with other Clubs instead of in a structured league format.
Uniforms are included in fees for the U8 YDP only. All other players are required to purchased uniforms, and there are optional items available for those interested in warm-ups, bags, etc. Uniform cost estimate is $200-$300.