College Advisory Program (CAP)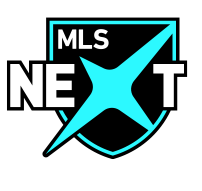 BUSC and the Academy have partnered with SportsRecruits to provide our players, parents, and coaches, free of charge, with the most technologically advanced online recruiting platform for youth sports. This partnership puts BUSC on the leading edge of the movement to streamline the recruiting process by providing the necessary tools to empower each of our players during their collegiate search.
SportsRecruits is a college recruiting website that was built out of the necessity for a way to streamline the recruiting process in an organized and efficient way. This platform offers players a suite of online tools that they can utilize to easily connect with college soccer programs and pursue their dreams of playing soccer at the next level. Furthermore, as the player communicates with their target schools, they will see in real time which schools are viewing their profile and videos.
As a club, we integrated the SportsRecruits platform to ensure our families have access to best in class technology to attack the college recruiting process.

NEXT STEPS: OPT INTO THE PROGRAM
Contact Kevin Crow for more details on entering the program.