College Advisory Program (CAP)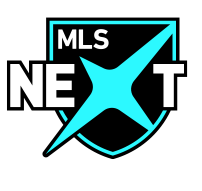 What does the Ballistic College Advisory Program provide?
Ballistic in partnership with Sports Recruits provides a platform for you, the parents and players, to become empowered in the College recruiting process. We do this through webinars, in person meetings, 1 on 1 meetings and providing other helpful tools. This is all done to help you understand and navigate the college recruiting process and ultimatley find a College that is right for you! This College Advisory Program is led by our Technical Director, Kevin Crow and assisted by our Director of Coaching, Brady Taylor and our Futsal Director Walter Pratte. The Sports recruit platform is for the following teams: U19MLS, U19Premier, U17MLS, U17Premier & U16MLS. The club webinars and meetings are open to all and are done quarterly.
BUSC and the Academy have partnered with SportsRecruits to provide our players, parents, and coaches, free of charge, with the most technologically advanced online recruiting platform for youth sports. This partnership puts BUSC on the leading edge of the movement to streamline the recruiting process by providing the necessary tools to empower each of our players during their collegiate search.
SportsRecruits is a college recruiting website that was built out of the necessity for a way to streamline the recruiting process in an organized and efficient way. This platform offers players a suite of online tools that they can utilize to easily connect with college soccer programs and pursue their dreams of playing soccer at the next level. Furthermore, as the player communicates with their target schools, they will see in real time which schools are viewing their profile and videos.
As a club, we integrated the SportsRecruits platform to ensure our families have access to best in class technology to attack the college recruiting process.

NEXT STEPS: OPT INTO THE PROGRAM
Contact Kevin Crow for more details on entering the program.
Pre-Academy Professional Alumni
Mike Chabala

University of Washington, Houston Dynamo

Jason Annicchero

Santa Clara University, California Jaguars, Seattle Sounders, San Diego Flash, Atlanta Silverbacks

Josh McKay

University of San Francisco, Hawaii Tsunami, Colorado Rapids, Richmond Kickers
Kevin Crow

San Diego State, San Diego Sockers, U.S. National team, U.S. Olympic team

Marty Espinoza  

Chico State, Houston Dynamo

David Bingham

UC Berkeley, San Jose Earthquakes, Los Angeles Galaxy
| Name | College / University |
| --- | --- |
| Jai Sahni | University of Pacific (committed 2022) |
| Jorge Villaseñor | Rocky Mountain College (committed 2022) |
| Mario Valdez | California State University, East Bay (committed 2022) |
| Nathan Morgan | 2022 - ETURE (Valencia, Spain) |
| Jacob Lepore | 2022 - ETURE (Valencia, Spain) |
| Ezrah Serralde | 2022 - ETURE (Valencia, Spain) |
| Giovanni Polizzi | 2021 - ETURE (Valencia, Spain) - University of Memphis (committed 2022) |
| Tyler Reavis | 2021 - ETURE (Valencia, Spain) - Fairfield University (committed 2022) |
| Oscar Alenda | 2021 - ETURE (Valencia, Spain) - Southern Methodist University (committed 2022) |
| Hayden Rouse | Chapman University |
| Marcelo Guerra | SMU |
| Shane DeFlores | Stanford University |
| David Cubaleski | California State University, East Bay |
| Mario Anaya | University of California, Irvine |
| Brett Lopes | Gonzaga University |
| Sam Molz | Cal State Fullerton |
| Keegan Tingey | Stanford University |
| Cam Cilley | Stanford University |
| Bryce Evens | University of San Diego |
| Kamron Crow | University of San Francisco |
| Kellen Crow | Cal-State East Bay |
| Rabee Haidari | Washington University-St. Louis |
| Anthony Torres | U.S. Air Force Academy |
| Nick van der | Dominican University |
| Sean Donovan | Pomona College |
| Marianno Allitore | Holy Names University |
| Nick Eseubio | Point Loma University |
| Kenneth Wong | UC Riverside |
| Bryce Evens | University of San Diego |
| Rob Flores | Loyola Marymount |
| Mike Cuenza | University of Washington |
| Dan Bragmann | Boise State |
| Kyle Schlumpf | University of San Francisco |
| Adam Schlouster | North Carolina, San Jose Earthquakes |
| Keon Kamshepour | St. Mary's College |
| Brian Turner | UC San Diego |
| Crowan Roberts | Stanford University, Harvard |
| Craig Caponigro | Sacramento State |
| Scott Wulferdingen | Chico State, Netherlands, San Jose Rooks |
| Geza Privari | Cal Poly-SLO, Borussia Fulda, Central Valley Hydra |
| Chris Polous | Western Kentucky University |
| David Morris | Sacramento State, Sacramento Senators |
| Scott Stanko | UC Davis, Sacramento Senators |
| Marty Farris | UC Berkeley |
| Jason Maratsos | San Diego State |
| Brandon Baxter | UC Berkeley |
| Michael Deleray | UC Berkeley |
| Jim Kruger | UC Berkeley |
| Rich Rollins | San Jose State |
| Michael Nieto | UC Berkeley |
| Mark Deleray | UC Berkeley |
| Chris Bowling | Sacramento State |
| Rob Reid | Sacramento State |
| Mark Clay | UCLA |
| Scott Strommer | UC San Diego |
| Larry Allen | Chabot College |
| Troy Meyers | Chabot College |
| Mark Schoendienst | St. Mary's College |
| Steve Englebrick | University of Washington |
| Mike Cerdan | Sacramento State |
| Mike Bowling | Sacramento State |
| Scott Stisser | San Jose State, Chico State |
| Steve Swadley | San Jose State, Oakland Stompers |
| Brad Boldrini | Chico State |
| Mark Schoendienst | St. Mary's College |
| Joel Crompton | UC Riverside |
| Ryan Callahan | Oregon State University |
| Dylan Curtis | UC Davis |
| Andrew Gagnuss | Sacramento State University |