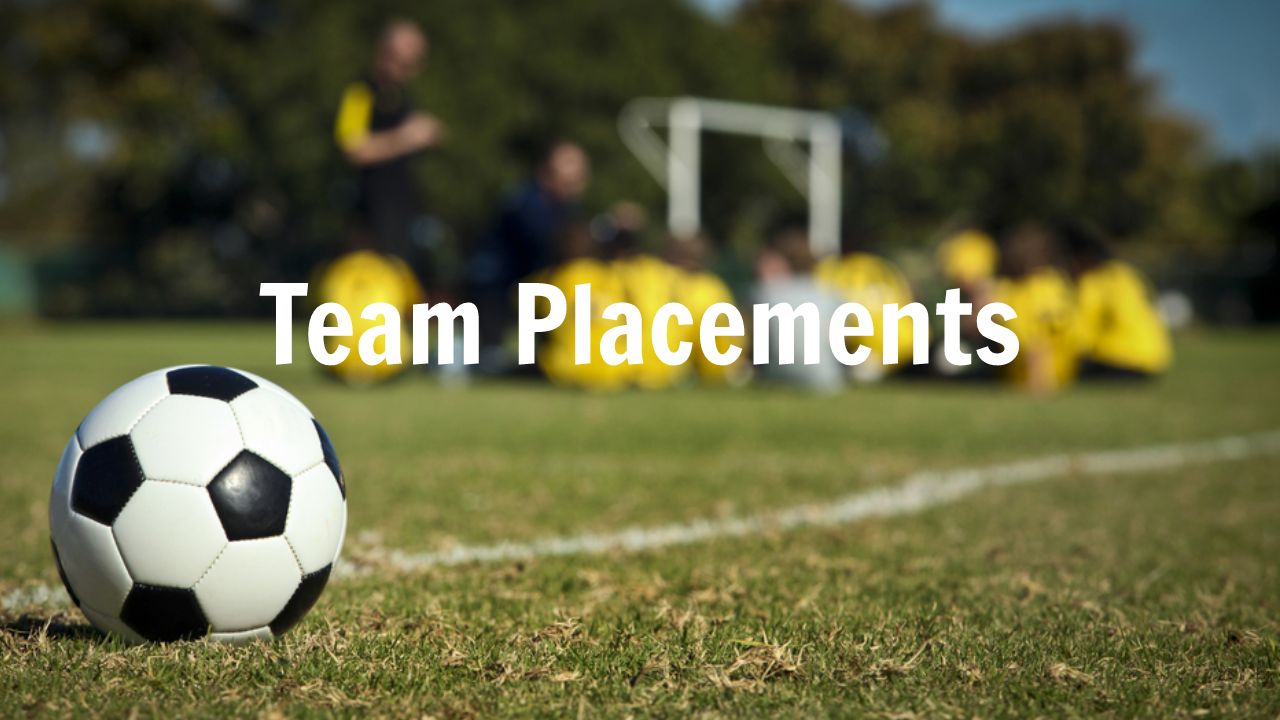 BUSC is a community soccer club with a competitive portion of the club. We will be holding evaluations and placements for our current players as well as recreational players, within BUSC and players from other clubs in the area. During this time period if you are a current player at BUSC you will always have a spot on a team unless we don't get enough players to form a team. The players have been evaluated throughout the year. They may stay with their team or be moved to another team depending on how they have played during the season.
Team Placement / Tryout Schedule 2023
U8-U11(2016-2013) MAY 8, 9
U8 & U9 - 4:00PM-5:30PM
U10 & U11 6:00PM -7:30PM
U12 - U14 (2012 - 2010) MAY 10, 11
U12 &13 - 4:00PM -5:30PM
U14 6:00PM - 7:30PM
U15 - U19 (2005 - 2009) MAY 22, 23
U15 & U16 - 4:00PM -5:30PM
U17 &U19 - 6:00PM -  7:30PM
SELECT (FALL ONLY SEASON) MAY 17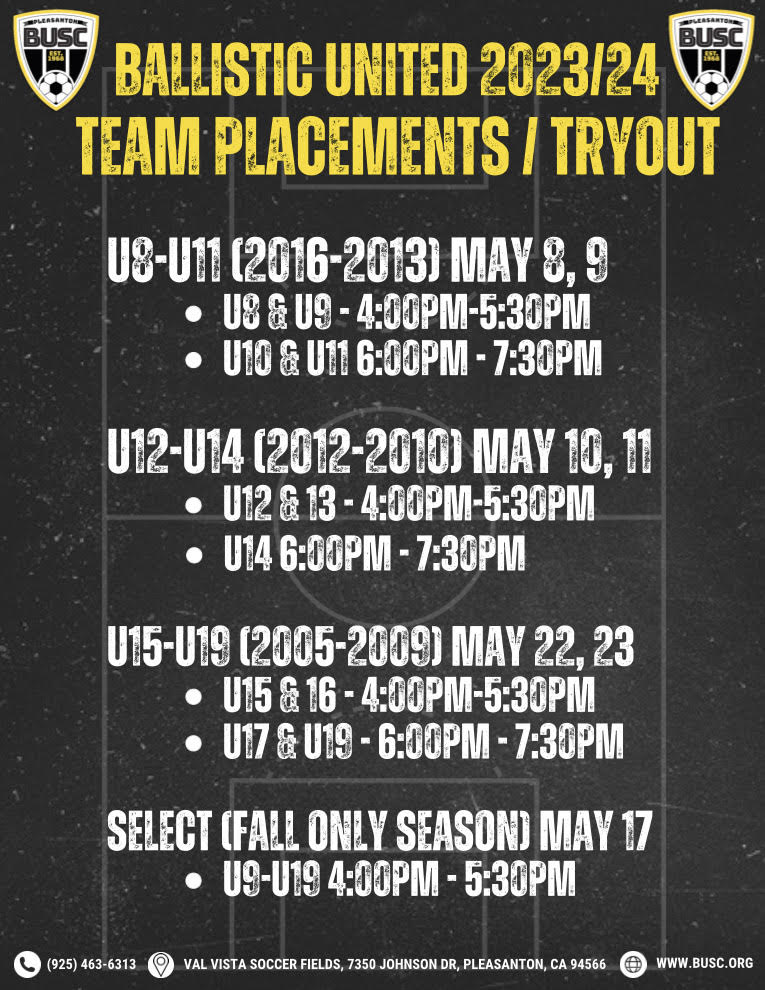 For any questions regarding team placements/ tryouts reach out to our Director of Coaching, Austin Daniels.